Project Management Step by Step Proccess
An experienced team leads the way in designing and commissioning of solar systems for domestic and industrial requirements. Everything you need is taken care of – right from rooftop to ground mounted as well as solar park (open access) variants. Our qualified team studies the existing facility, evaluates potential area with a detailed review and analysis of space, angles, radiation, direction, structural loads, fitting types and safety measures required at the site. This ensures optimum solar energy generation with best space utilization. We offer solutions with zero upfront investment, zero maintenance obligations, and guaranteed Savings from day one! Step-by-Step Project Management Process
Step 1

Conceptualisation

The first step is to do a complete and comprehensive study of the site The following parameters are studied

Geographical location
Available area and net solar yield
Type of Area

Roof(Abestos/RCC/GI)
Ground

Strength of the area
Structural load and shadow analysis
Electrical Design of the facility
Safety protocols

Finally, a report is prepared and shared with the client for analysis

Step 2

Pre-feasibility Study

Feasibility Study covering radiation levels, estimated generation basis site condition, shadow analysis, structural design, and review of multiple layouts to optimize the space and maximize the production.

Step 3

Contract / Order

Documentation of plant energy output and system availability.

Clear commitment of performance, guarantees and signing of long term (upto 25 years) O&M with order itself

Step 4

Engineering / Design

Designing the solar PV plant
Final layout and BOM is prepared
Approvals
MNRE/CEI/Discom process starts

Step 5

Legal Approval & Compliances

State EDA Registration
CEI Drawing Approval
DISCOM Grid Connectivity Application
DISCOM Grid Connectivity Agreement
Bi-directional meter Purchase
Bi-directional Meter Test
CEI Inspection & Charging Certificate
DISCOM Meter Installation & Report
State EDA Commissioning Report

Step 6

Planning

Single-point responsibility
Fixed cost of project
Timely completion within budget
Achievement of performance guarantees
Project management and planning
Safety programs

Step 7

Procurement

Material procurement, unloading, safety and planning basis Gantt chart before start of execution.

Step 8

Installation

Professionally qualified and experienced team to execute and install project

Government approved engineers and contractors to complete structure mounting, PV modules installation, DC & AC cabling, Installation of SCB, Inverter, Transformer, VCB with good engineering practices

Power integration with Grid – Utmost safety protocols and with 100% legal compliance

Safety rails, walkways for regular cleaning, sufficient area for future maintenance, no compromise in quality

Step 9

Testing & Approval from State Authorities

Bi-directional Meter Test
Test reports and inspection of Inverters , VCB, SCB, Transformer, PV Modules
Charging certificates from CEI office and Grid approvals and meter installation

Step 10

Handover

No compromise on standards, safety or quality even at the cost of financial impact.

CERC compliant plant design, highest standard of equipment and controls used for reliable systems.

Step 11

Operations & Maintenance

Plant energy monitoring and recording at string level.
Daily, weekly and monthly performance data monitoring.
Daily analysis and evaluation of operational plant data through remote monitoring.
Function check after fault message is received.
Preventive inspection and maintenance of system components according to manufacturers' specifications.
Analysis of interruptions and incidents.
Detailed information about main events and measures.
Documentation of plant energy output and system availability.
Long-term trend analysis.
Thermo graphic inspection of complete electrical system during predictive maintenance.
Specialized predictive maintenance on inverters.
High-pressure module cleaning system-site specific.
Troubleshooting 24×7.
Inspection and maintenance works at regular intervals.
Scheduled and predictive maintenance as recommended by the manufacturer.
Report to customer for energy generation, energy pattern and executive report interaction.
Solar Plant Implementation Process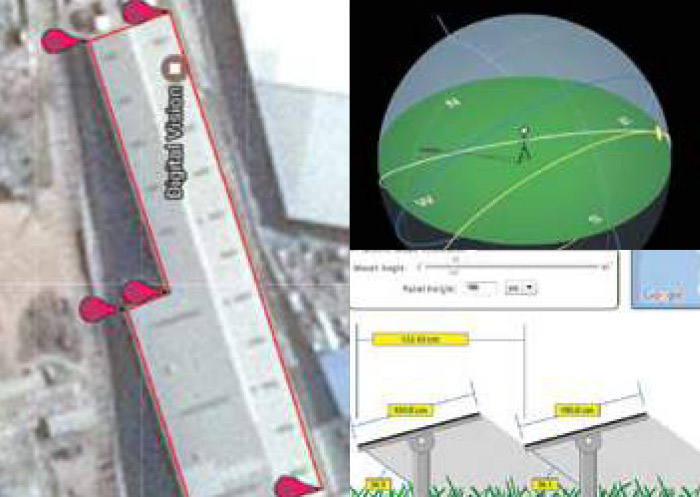 Site Analysis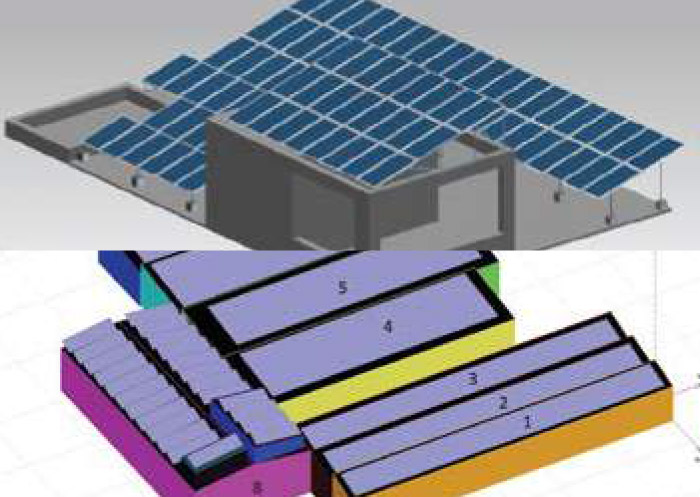 Design & Engineering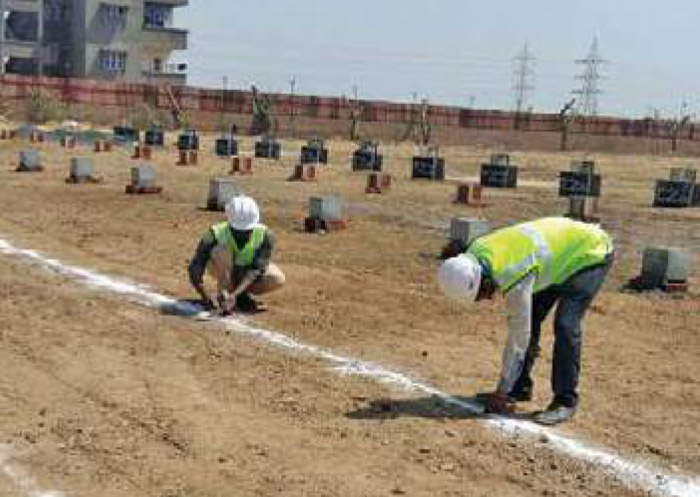 Measurement & Marking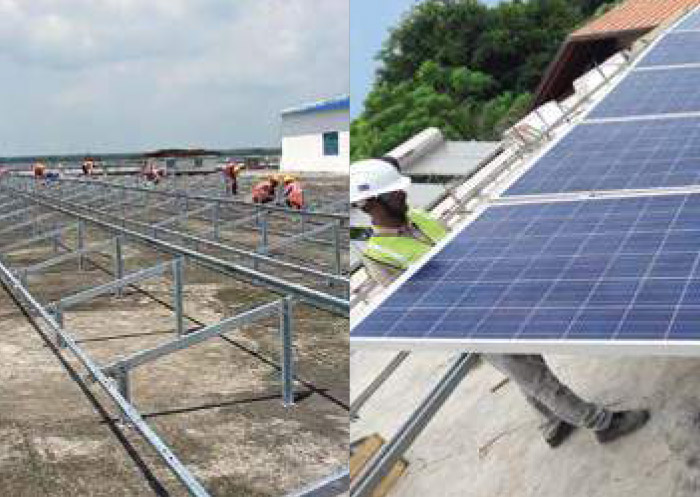 Structure & Module Mounting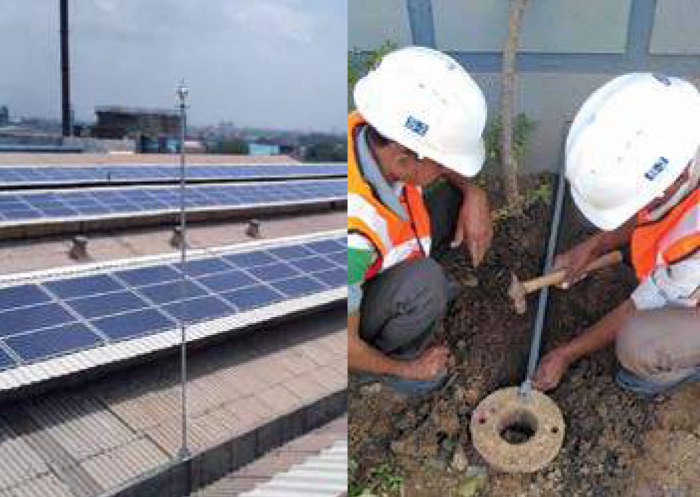 Lightening Arrestor & Earthing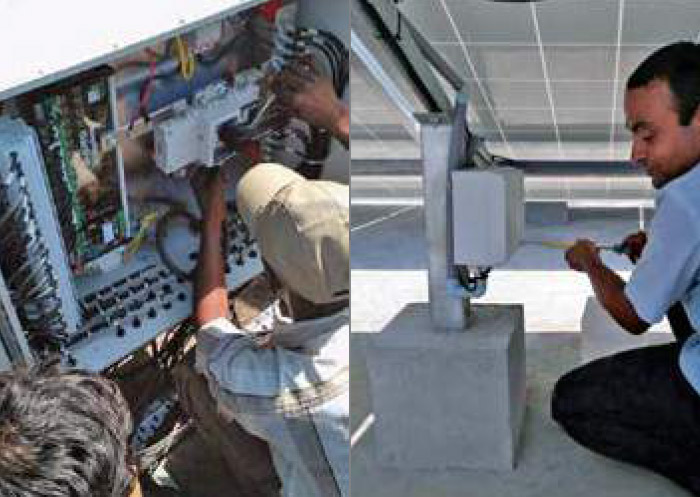 Electrical Cabling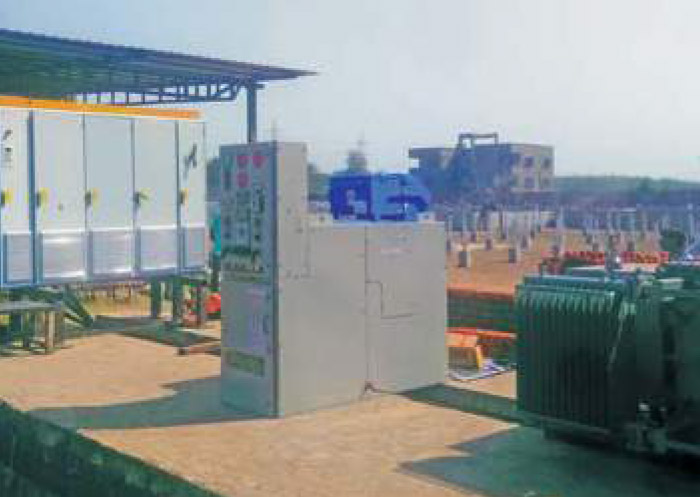 Inverter, Transformer & Breaker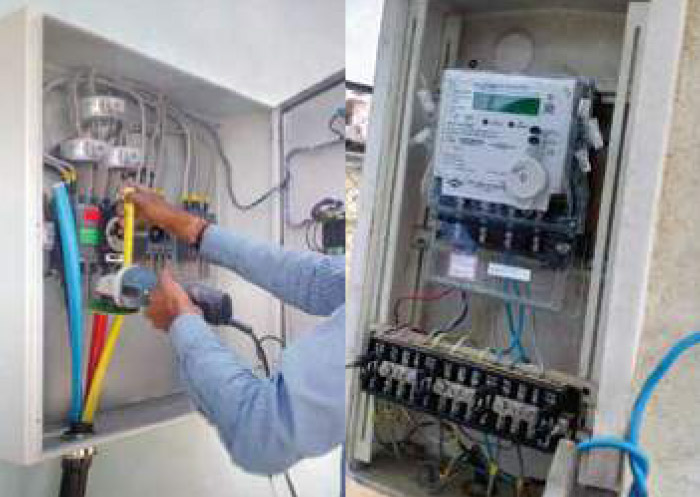 Power Integration – Grid & Load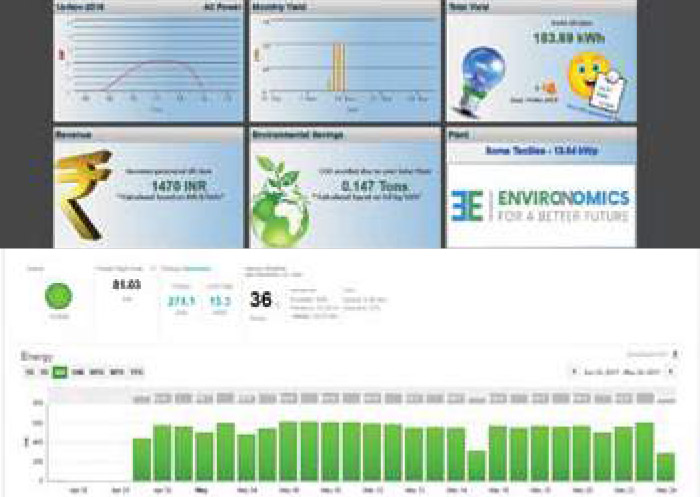 SCADA & Remote Monitoring